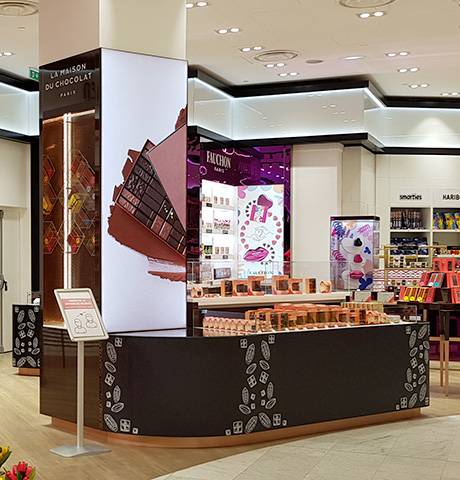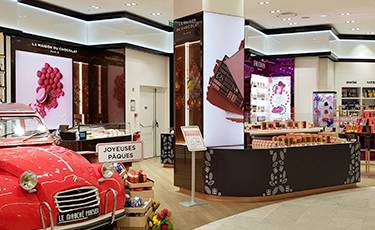 LA MAISON DU CHOCOLAT SETS UP IN AIRPORTS
La Maison du Chocolat is thrilled to welcome you in one of its many boutiques in the airports of the french capital. Our brand believes in the importance of French quality; luxury ingredients are transformed by our talented chef and chocolatier Nicolas Cloiseau, holder of the prestigious title of Meilleur Ouvrier de France, into intensely delicious chocolates which are available in different sized boxed collections, along with tailor-made and uniquely flavored macarons and mendiants. It's the perfect opportunity for some sophisticated shopping before take-off.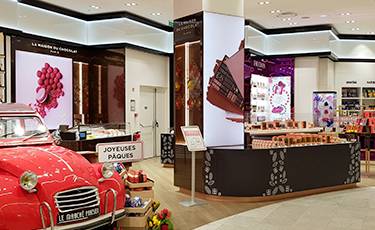 Rochers Gift Box 24 chocolates
Enjoy the decadent pleasure of our praliné rochers, delicately covered in dark or milk chocolate. Fans of gourmet chocolate will love this collection's beautifully box, whatever the occasion.
FALL FOR A GOURMET SOUVENIR
From delicate chocolates in boxed collections and tailor-made assortments to iconic macarons and mendiants, every product embodies the expertise of a French brand which is inspired by traditional methods. Its products are the perfect souvenir or the ultimate gift. They're sure to delight fans of luxury pastries and confectionery and all without worrying about duty-free formalities or excess luggage charges.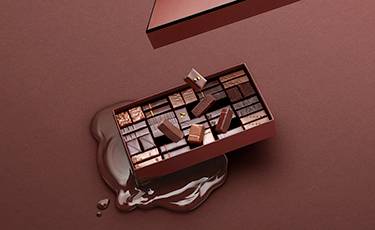 Twigs Gift Box 20 chocolates
Four pralinés mousse recipes to enjoy in a sun-drenched box: crunchy dark pralinés, coconut milk pralinés, pecan milk pralinés and classic caramelized biscuit pralinés.
Macarons Gift Box 12 pieces
Dark chocolate ganache, nestled in a crisp shell of French meringue, available in four intense flavors: robust dark chocolate, milk chocolate, passionfruit, caramel... Boxed collections of 12 macarons.
DISCOVER OUR DIFFERENT BOUTIQUES IN AIRPORTS