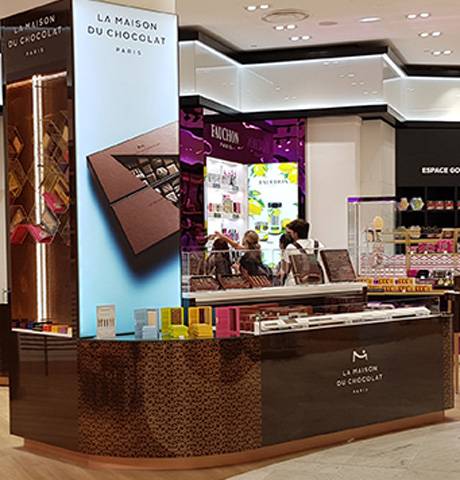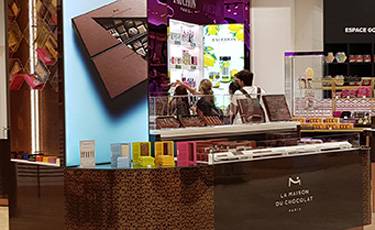 OPENING HOURS OF OUR BOUTIQUES
| | | | |
| --- | --- | --- | --- |
| | Monday | 6:30 am - 9:30 pm | |
| | Tuesday | 6:30 am - 9:30 pm | |
| | Wednesday | 6:30 am - 9:30 pm | |
| | Thursday | 6:30 am - 9:30 pm | |
| | Friday | 6:30 am - 9:30 pm | |
| | Saturday | 6:30 am - 9:30 pm | |
| | Sunday | 6:30 am - 9:30 pm | |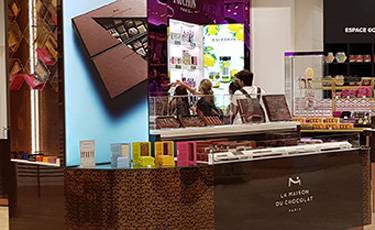 Rochers Gift Box 24 chocolates
Enjoy the decadent pleasure of our praliné rochers, delicately covered in dark or milk chocolate. Fans of gourmet chocolate will love this collection's beautifully box, whatever the occasion.
FLY AWAY TO LA MAISON DU CHOCOLAT
La Maison du Chocolat decided to set up shop in Roissy CDG Airport more than 10 years ago. Try our melt-in-the-mouth chocolates in variously sized collections and sample our delicious macarons and tailor-made mendiants. Spoil your friends and family or treat yourself to a unique experience before your flight: sample some of the impressively subtle creations of our chef and chocolatier who holds the prestigious title of Meilleur Ouvrier de France.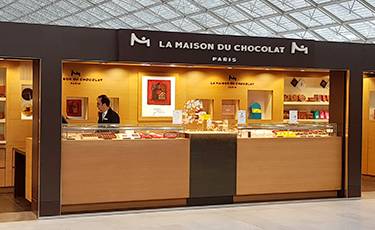 Twigs Gift Box 20 chocolates
Four pralinés mousse recipes to enjoy in a sun-drenched box: crunchy dark pralinés, coconut milk pralinés, pecan milk pralinés and classic caramelized biscuit pralinés.
Macarons Gift Box 12 pieces
Dark chocolate ganache, nestled in a crisp shell of French meringue, available in four intense flavors: robust dark chocolate, milk chocolate, passionfruit, caramel... Boxed collections of 12 macarons.
DISCOVER OUR DIFFERENT BOUTIQUES AT ROISSY CHARLES DE GAULLE AIRPORT
The brand has several boutiques in the French capital's airports. La Maison du Chocolat is thrilled to welcome you every day in terminal 1, terminal 2A and 2C, terminal 2E at gates K and L, and in terminal 2F at gates 21 to 36 and 41 to 56 of Roissy Charles de Gaulle airport for exceptional tastings. La Maison du Chocolat's boutique in terminal 2F is one of the first to open in Roissy's terminal for flights towards the Schengen Area. With its vaulted glass ceiling, this unique terminal is modern, bright, and light.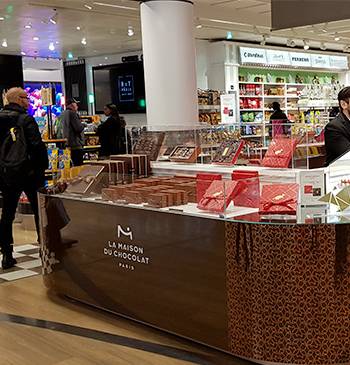 ROISSY CDG TERMINAL 2AC - BuY paris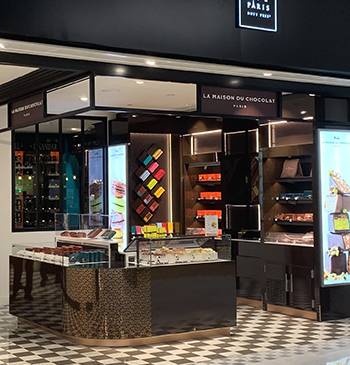 ROISSY CDG TERMINAL BD - BuY paris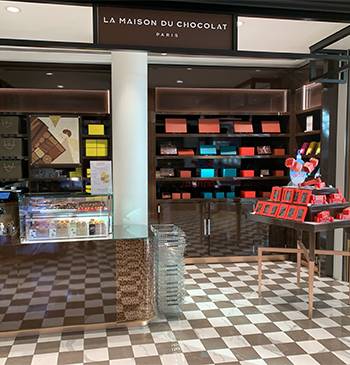 ROISSY CDG TERMINAL 2E GATE K - BuY paris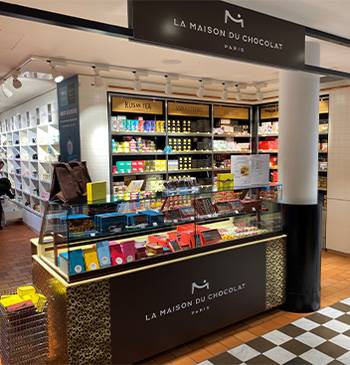 ROISSY CDG TERMINAL 2E GATE K - BuY paris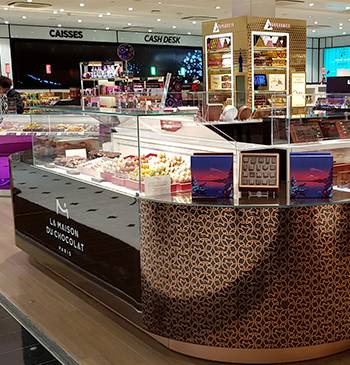 ROISSY CDG TERMINAL 2E GATE L - BuY paris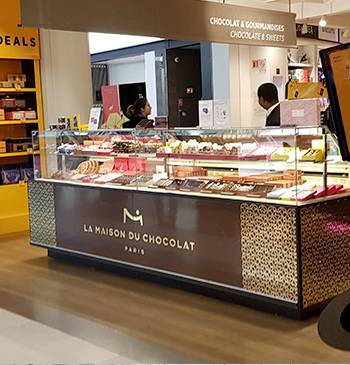 ROISSY CDG TERMINAL 2E GATE M - BuY paris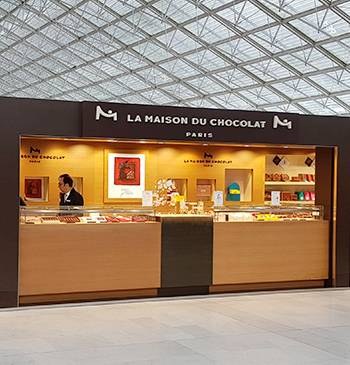 ROISSY CDG TERMINAL 2F GATE 21 TO 36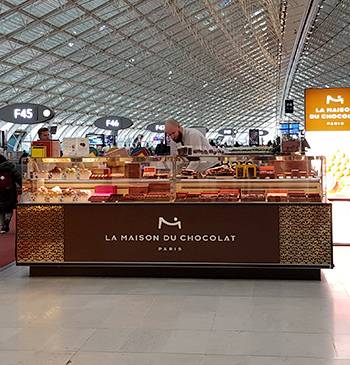 ROISSY CDG TERMINAL 2F GATE 41 TO 56
OUR OTHER BOUTIQUES IN PARIS