La Maison du Chocolat Madeleine
Boutique Manager:Ouassila Takdjout
8 boulevard De La Madeleine,
75009
Paris,
Opening hours:
Monday

10:00 - 19:00

Tuesday

10:00 - 19:00

Wednesday

10:00 - 19:00

Thursday

10:00 - 19:00

Friday

10:00 - 19:00

Saturday

10:00 - 19:00

Sunday

Closed
Store presentation
Since 1990, La Maison du Chocolat has welcomed lovers of chocolate to an impressive setting in the heart of the Madeleine neighborhood, close to the stunning Opéra Garnier. Located in an unusual building featuring a Lalique crystal dome, it embodies the sophisticated and iconic feel of Place Vendôme, the Olympia and the Café de la Paix, all in Paris's historic center. Behind its cocoa-colored facade and its beautifully decorated windows, the boutique is filled with delicious collections of the brand's most beautiful products, created by Master Chef and chocolatier Nicolas Cloiseau, who holds the prestigious title of Meilleur Ouvrier de France. Whether you're exploring Paris or coming to pick up an online order with our Click & Collect service, you'll find a wide range of elegant chocolates, macarons and artisanal pastries with flavors ranging from the traditional to the innovative: the ideal treat to be enjoyed immediately or to take home as a souvenir.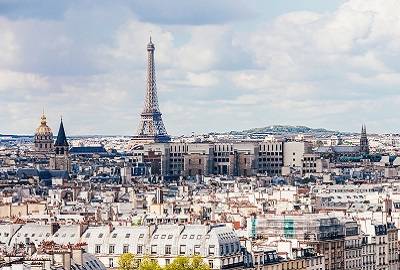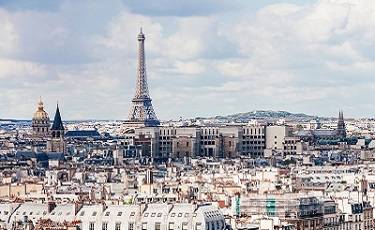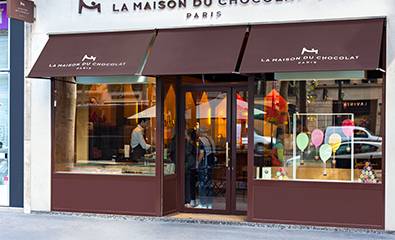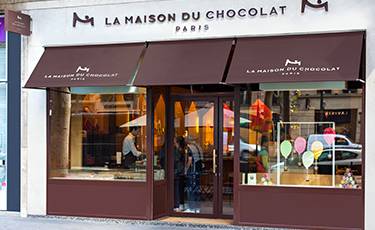 Opened in 1989, Madeleine is the third boutique of a long series. It is located on Boulevard de la Madeleine, a stone's throw from the Olympia.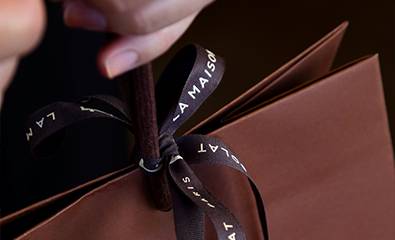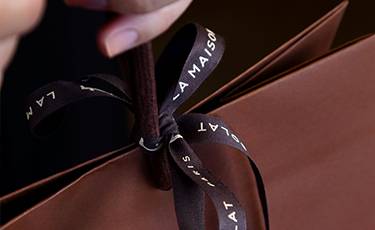 Order online 24/7 and pick up your order from Monday to Saturday the same day for chocolates, within 48 hours for pastries.
Some others boutiques around