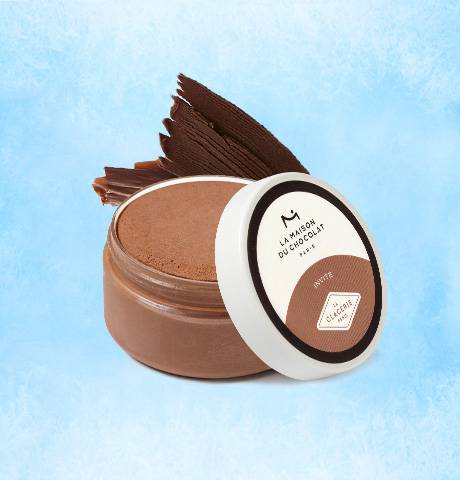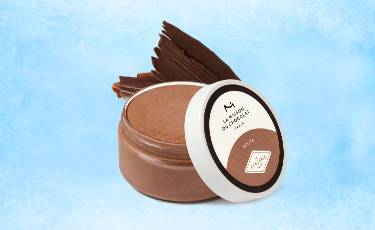 AN ICE-COLD COLLECTION
From the sun's first rays to the hottest days of the year, the Ice Cream collection is a treat for fans of chocolate. La Maison du Chocolat's fresh, chilled, and iced products boast original and seasonal flavors.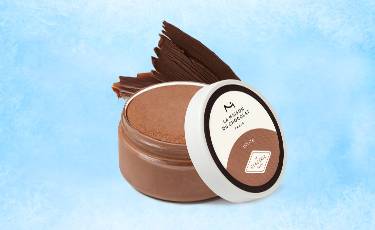 Intense Dark Chocolate Ice Cream
Petit pot of intense dark chocolate ice cream 80%, 120ml.
THE EXPERTISE BEHIND ICE CREAM COLLECTION
Nicolas Cloiseau, expert chocolatier and Meilleur Ouvrier de France developed exclusive collaborations for the Ice Cream collection. Made by hand in French workshops, his icy-cold creations showcase his passion and experience.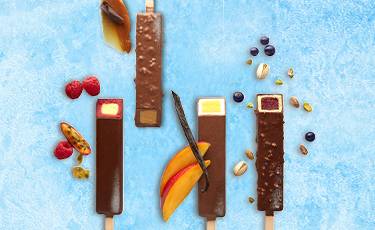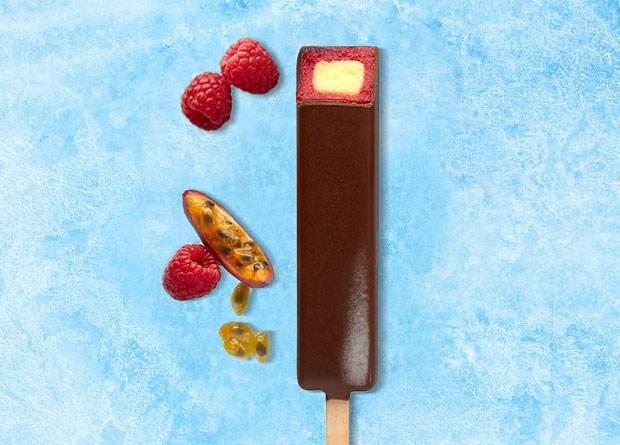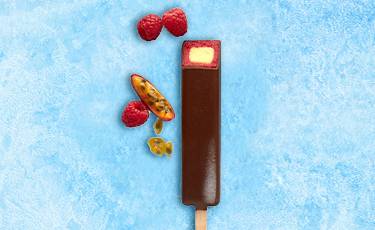 For the third consecutive year, Nicolas Cloiseau Master Chef of La Maison du Chocolat, is once again setting his sights on artisanal ice creams with David Wesmaël, the accomplished MOF glacier of La Glacerie Paris. (World Pastry Team champion in 2006 and Meilleur Ouvrier de France glacier 2004). Together they are crafting a new chapter of summertime chills in chocolate, of course, with their petit pots of Ice Creams and their ultra-thin Frozen Bars with an intensity of flavor in honor of the signature taste of Maison du Chocolat. You will appreciate the fine sorbets, bursting with fruit and frank flavors, and ice creams, subtle, intense, and balanced.
Real Fruit Raspberry Sorbet
Petit pot of raspberry sorbet, 120ml.
Intense Cocoa Sorbet
Petit pot of dark Cacao sorbet 64%, 120ml.