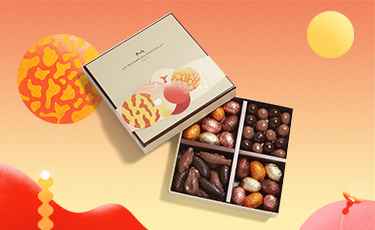 INCREDIBLY CREATIVE EASTER CHOCOLATE
The Easter collections are an exercise in style: constantly updated and reinvented, they inspire a range of emotions. Enchanting stories and distant exotic ideas are combined to create a sensory journey which is as delicious as it is colourful.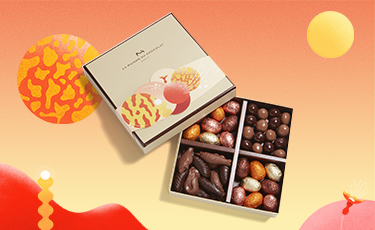 Craquant Treat Gift Box 45 chocolates
Find all the richness and delicacy of an assortment of Rocher homemade pralines and crunchy dried fruit finely coated with dark and milk chocolate.
HANDMADE CREATIONS FOR EASTER
Imagination and expertise are the driving forces behind La Maison du Chocolat's Easter collections. Made by hand in our workshops, these delicate chocolate creations are equally appealing to all ages.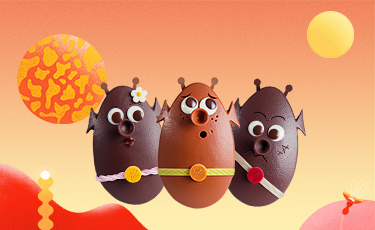 Noisettes Démentes
A milk chocolate bar with a twist, featuring a generous layer of whole and caramelized hazelnuts, an incredibly crunchy texture and couture expertise in a shocking pink box.
Cavale Fruits Secs
A crunchy mixture of almonds, pistachios and hazelnuts on a thin layer of dark chocolate, creating the perfect bar to share, presented in an elegant and brightly colored box.
THE SPIRIT OF
LA MAISON DU CHOCOLAT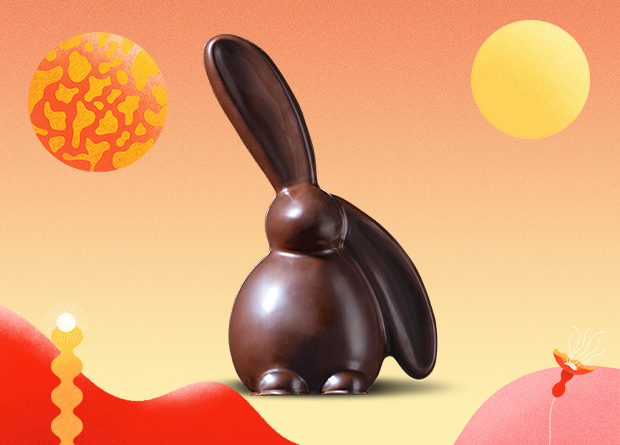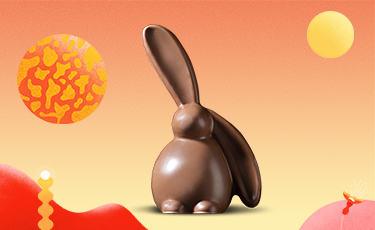 The spirit of La Maison du Chocolat is reflected in the meticulous attention to detail of 35 professional chocolatiers who are deeply attached to their craft. All the chocolates are made by hand in the Nanterre workshop near Paris. The quality of the work can be seen by the eye: the fineness of the coating, the shine and the regularity are signs that do not lie. The human gesture requires patience and the know-how of experienced chocolatiers.