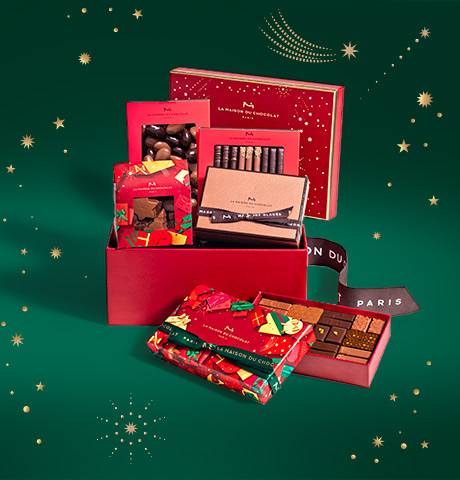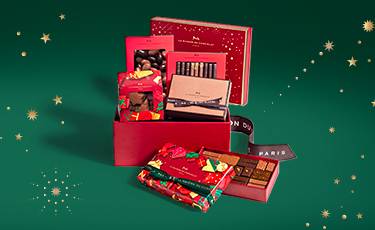 SAVOIR-FAIRE AND UNIQUES CREATIONS
With his unique pieces, Nicolas Cloiseau, Master Chef, Meilleur Ouvrier de France, invites all chocolate aficionados to taste the exceptional. He promotes the savoir-faire and talent of his chocolatiers, who craft incomparable chocolate in its most singular expressions.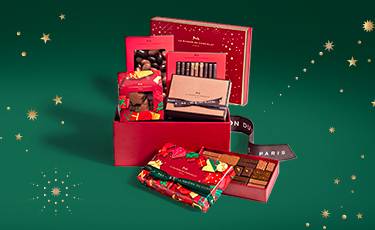 Coffret Maison Dark and Milk 40 chocolates
An iconic chocolate collection, featuring ganaches, and pralinés in dark and milk chocolate. Whether it's for you or a gift for someone else, you'll love La Maison du Chocolat's subtle chocolates.
PLEASURE OF GIFT GIVING
Within reach of dreams, it is under an avalanche of gifts that La Maison du Chocolat imagines its Christmas boxes. Its collection of Gift Boxes Esprit Cadeaux testifies to the pleasure of a moment to offer or to share.
.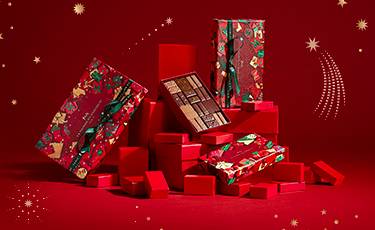 Plain Truffles 245g
La Maison du Chocolat offers its plain chocolate truffles in collections of 2, 13, 35, or 58 chocolates. Our incredibly creamy mousse ganache filling is the sophisticated starting point of these delicious treats.
Fruit Naturally Gift Box 16 chocolates
Gift box 16 Vegan fruit ganaches: Blackcurrant, Salvador, Andalousie, Chiberta, Maracuja.
THE SPIRIT OF
MAISON DU CHOCOLAT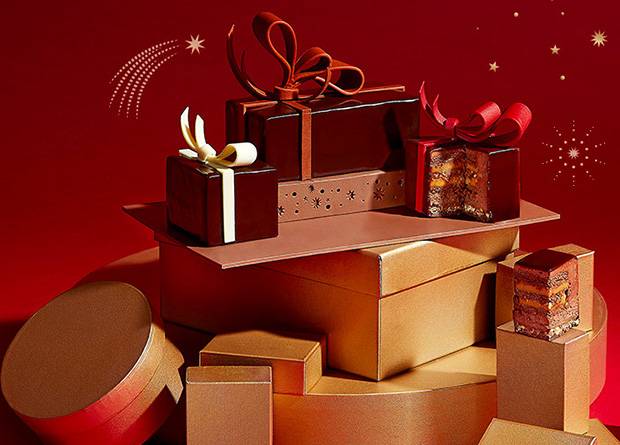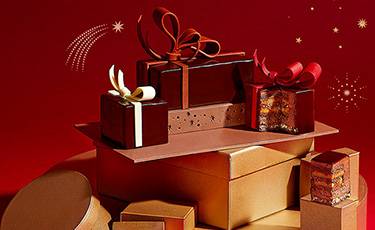 For the Holidays, the Maison spirit mobilizes 35 passionate chocolatiers led by Nicolas Cloiseau, creations 100% hand-made, French savoir-faire, noble ingredients, traceable cacao, and just what is needed to shake up exquisite taste down to the last detail. To uphold our commitment to sustainability, the Holiday gift boxes are eco-friendly. Packaging made of 100% cardboard, 100% recyclable, and made in France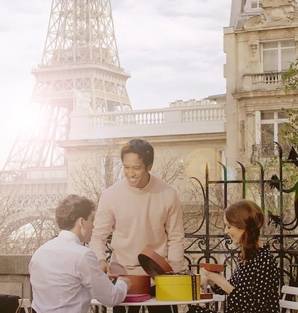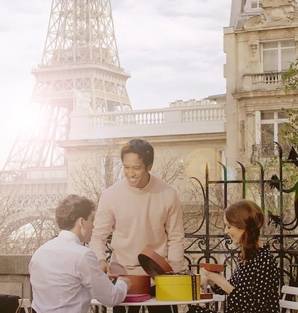 Keep up to date on the lastest gourmet news from La Maison du Chocolat, discover our creations en avant-première, joins us for events and benefit from exclusive offers for members.