La Maison du Chocolat - Landmark Prince's
Boutique Manager: Kitman Kiu
Landmark Prince'S Shop,
00000
Hong Kong,
Opening hours:
Monday

11:00 - 19:00

Tuesday

11:00 - 19:00

Wednesday

11:00 - 19:00

Thursday

11:00 - 19:00

Friday

11:00 - 19:00

Saturday

11:00 - 19:00

Sunday

11:00 - 18:00
Store presentation
Located in Hong Kong's central district, which is home to a huge number of skyscrapers with amazing designs, the Landmarks Prince's boutique was La Maison du Chocolat's second boutique to be opened in the city. It stocks a wide range of the brand's products, focusing primarily on chocolates including pralinés, ganache truffles, truffles, amandas, avelinas, and more. Step inside and treat yourself to a truly delicious experience as you sample the bite-sized treats created by expert chocolatier Nicolas Cloiseau and his team of talented artisans. After visiting La Maison du Chocolat's boutique in Landmark Prince's, why not enjoy your purchases as you explore the city? Admire Statue Square, wander round Chater Garden and take the time to eat a few chocolates while sitting on a bench. This lively neighborhood is an unmissable destination when in Hong Kong: a visit is a great opportunity to treat yourself to La Maison du Chocolat's delicious products.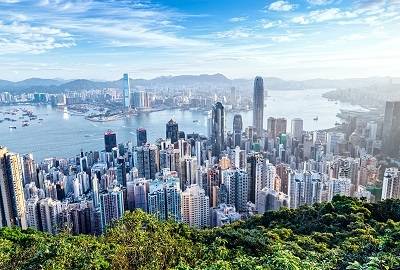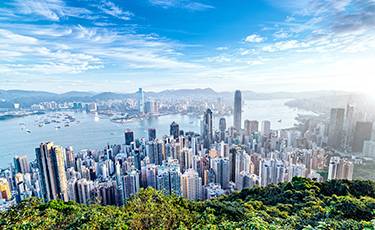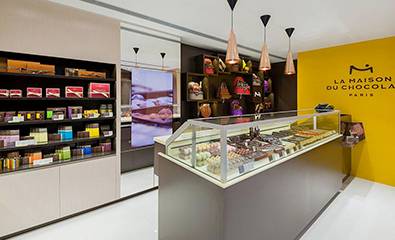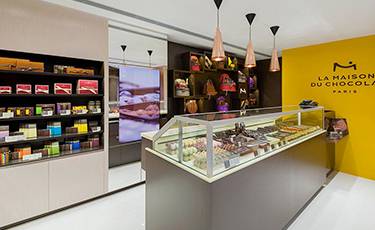 Landmark's Prince is the second Hong Kong boutique in Central and it was opened with seating area in 2009. The shop has been changed to a new location since 2015, mainly focused on chocolates business. The shop locates in the commerical heart of Hong Kong district.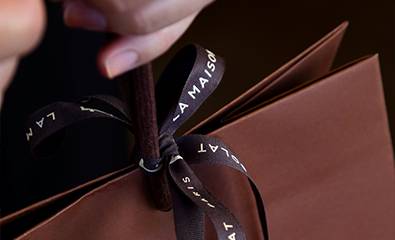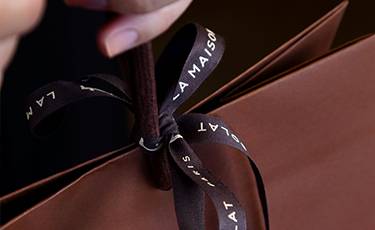 Order online 24/7 and pick up your order from Monday to Saturday the same day for chocolates, within 48 hours for pastries.
Some others boutiques around