La Maison du Chocolat Champs Elysées
133 avenue Des Champs Elysées,
75008
Paris,
Subway: Charles de Gaulle Étoile
Opening hours:
Monday

00:00 - 02:00

08:00 - 00:00

Tuesday

00:00 - 02:00

08:00 - 00:00

Wednesday

00:00 - 02:00

08:00 - 00:00

Thursday

00:00 - 02:00

08:00 - 00:00

Friday

00:00 - 02:00

08:00 - 00:00

Saturday

00:00 - 02:00

10:00 - 00:00

Sunday

00:00 - 02:00

10:00 - 00:00
Store presentation
In the temple of exceptional gifts, the digital corner of La Maison du Chocolat offers you its most beautiful boxes since 2016. On the ground floor of the Publicis Drugstore, a concept store located on the most beautiful avenue in the world, the iconic colors of La Maison adorn the first digital point of sale for the high-end chocolate factory. In this exclusive self-service refrigerated area, you will discover assortments of iconic chocolates, carefully selected, delicately composed and elegantly packaged. Souvenirs from Paris or improvised gifts, to taste or to offer, these precious boxes combine traditional craftsmanship, inventive flavors and local service. On the Champs-Élysées and a few strides from the Arc de Triomphe, all the expertise of chef-creator Nicolas Cloiseau awaits you in the tourist heart of Paris: tasting boxes accessible every day of the week to savor the best of chocolate for any occasion with the same pleasure.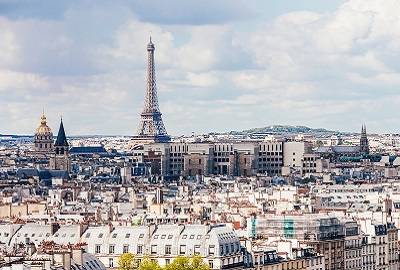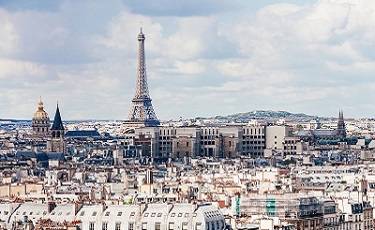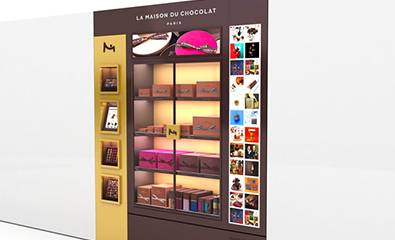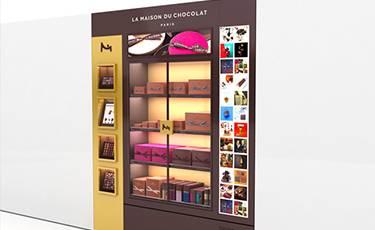 On October 1, 2016, La Maison du Chocolat presents its first digital point of sale concept exclusively to the Publicis Drugstore.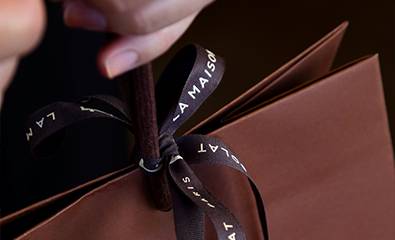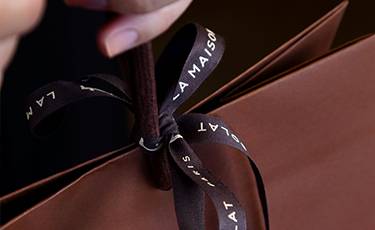 Its emblematic chocolates are available for self-service in this first digital corner. 1st refrigerated wall display without a sales force: we are testing the proximity and service over a wide range of hours.