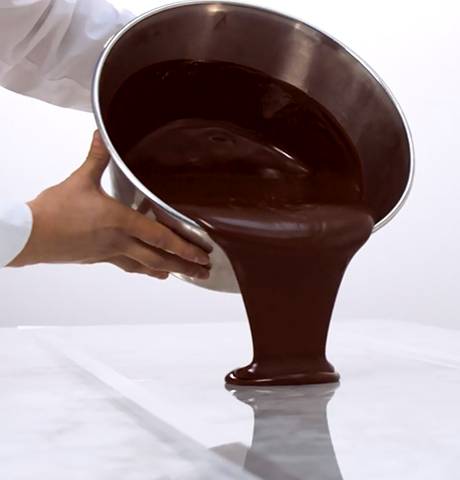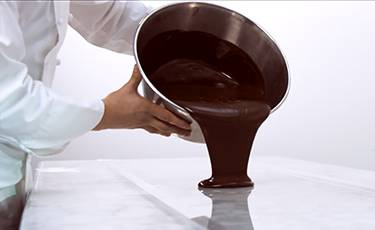 A WIDE RANGE OF DELICIOUS PASTRIES
You'll be delighted by La Maison du Chocolat's delicate pastries. Deliciously decadent, you're sure to find what you're looking for, from chocolate tarts to macarons and éclairs, from cakes to chocolate desserts.
ORIGINAL AND DELICIOUS PASTRIES
Nicolas Cloiseau, our chef and Meilleur Ouvrier de France, has created a range of delicious pastries. Try unique flavors, produced in store every day, and limited editions of our exclusive pastries.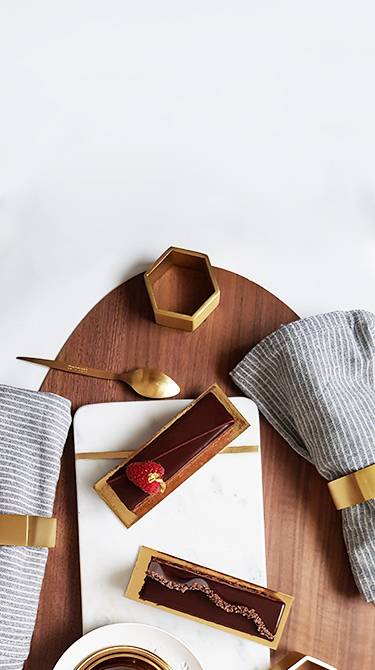 Chocolate Eclair
Intense dark chocolate.
Pick up at select boutiques only.
Caramel Eclair
Delightful caramel pastry cream.
Pick up at select boutiques only.
THE SPIRIT OF
LA MAISON DU CHOCOLAT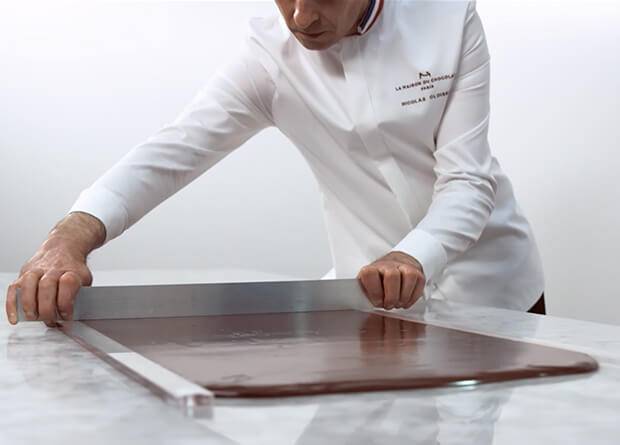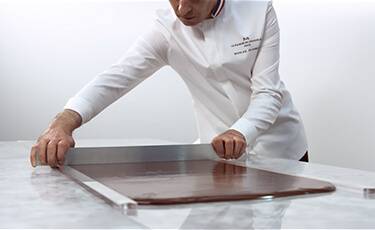 The spirit of La Maison du Chocolat is reflected in the meticulous attention to detail of 35 professional chocolatiers who are deeply attached to their craft. All the chocolates are made by hand in the Nanterre workshop near Paris. The quality of the work can be seen by the eye: the fineness of the coating, the shine, and the regularity are signs that do not lie. The human gesture requires patience and the know-how of experienced chocolatiers.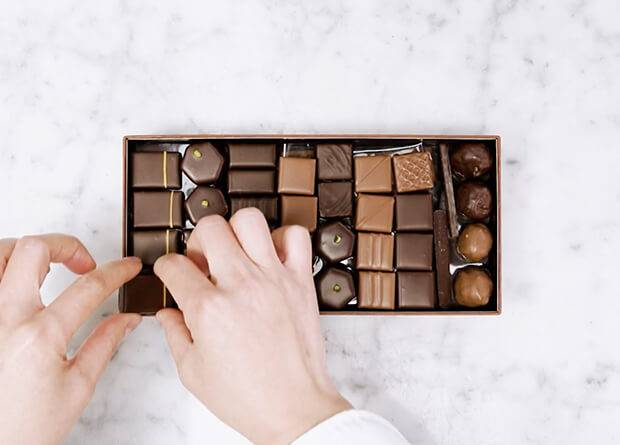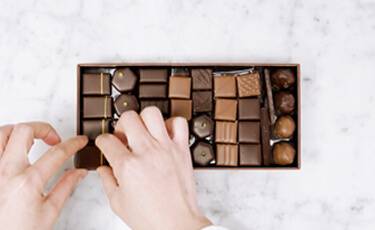 Keep up to date on the lastest gourmet news from La Maison du Chocolat, discover our creations en avant-première, joins us for events and benefit from exclusive offers for members.