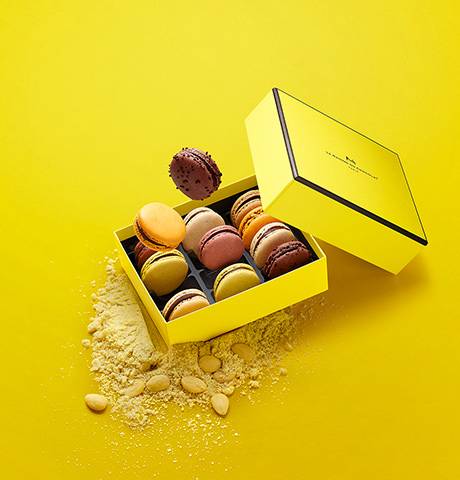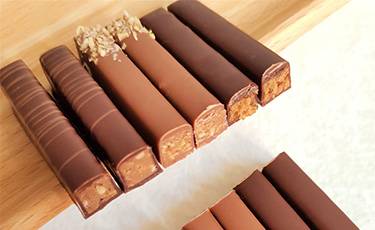 AN ICE-COLD SUMMER COLLECTION
From the sun's first rays to the hottest days of the year, the Summer collection is a treat for fans of chocolate. La Maison du Chocolat's fresh, chilled, and iced products boast original and seasonal flavors.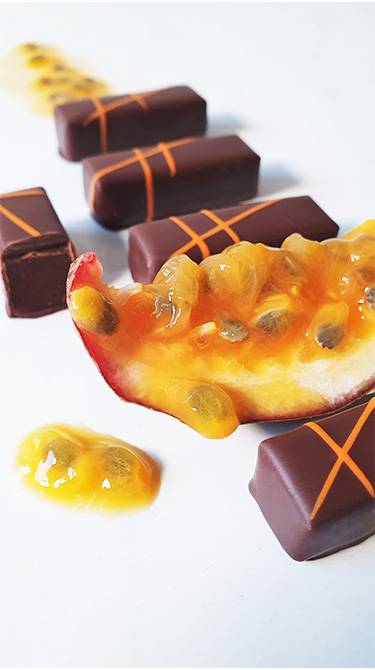 Fruit Naturally Gift Box 16 Vegan Chocolates
This delicious Gift box includes 16 pieces of 100% Vegan fruit ganaches: Blackcurrant, Salvador, Andalousie, Chiberta, Maracuja.
THE EXPERTISE BEHIND THE SUMMER COLLECTION
Indulge in the delectable flavors of La Maison du Chocolat's Gourmet Gelatos & Sorbet Summer Collection, a celebration of exquisite craftsmanship and seasonal delights. Delight your senses with a tantalizing assortment of luxurious gelatos and refreshing sorbets, expertly crafted by their master chocolatiers. Imagine velvety-smooth gelatos infused with rich chocolate notes, complemented by an array of luscious fruit sorbets bursting with natural flavors.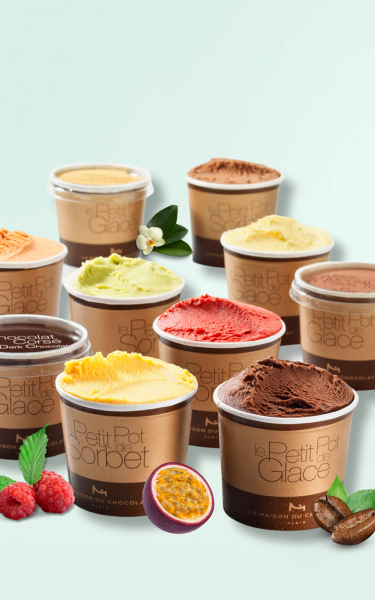 Pécan Blondinet
Caramelized, melt-in-the-mouth white chocolate and milk chocolate with crunchy pecans are subtly combined in two delicious layers to create this reinvented chocolate bar, presented in a luxurious turquoise box.
Tapage Noisettes
The delicious combination of a layer of milk chocolate, packed with hazelnut pieces, and a layer of intense dark chocolate, in a bar which delights and astounds.
THE KNOW-HOW OF
LA MAISON DU CHOCOLAT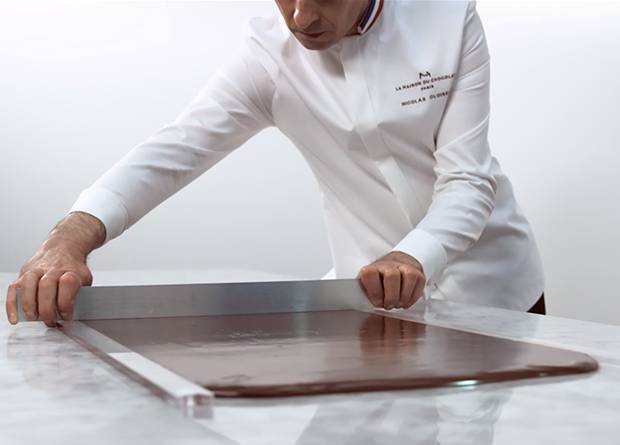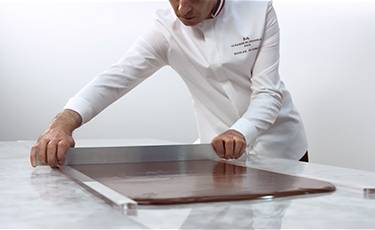 The spirit of La Maison du Chocolat is reflected in the thoroughness of 35 experienced chocolatiers who are deeply committed to their craft. All chocolates are handcrafted in the Nanterre workshop near Paris. The quality of the work is appreciated by the eye: the smoothness of the coating, shine and regularity are unmistakable signs. Human gestures require patience and know-how from experienced chocolatiers.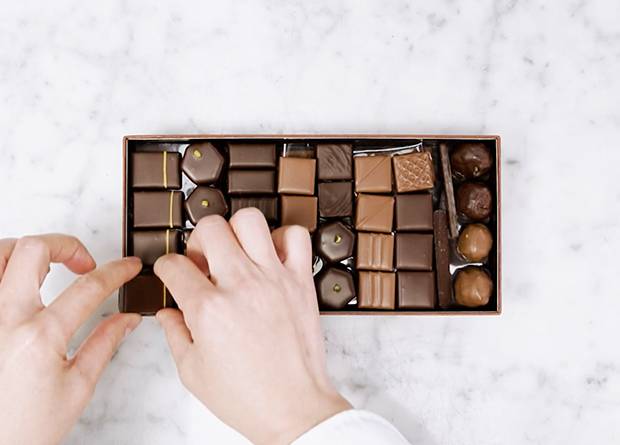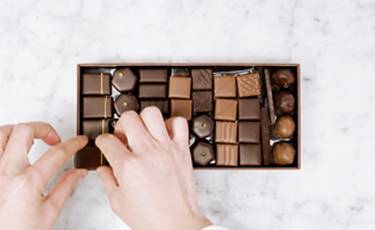 Keep up to date on the lastest gourmet news from La Maison du Chocolat, discover our creations en avant-première, joins us for events and benefit from exclusive offers for members.