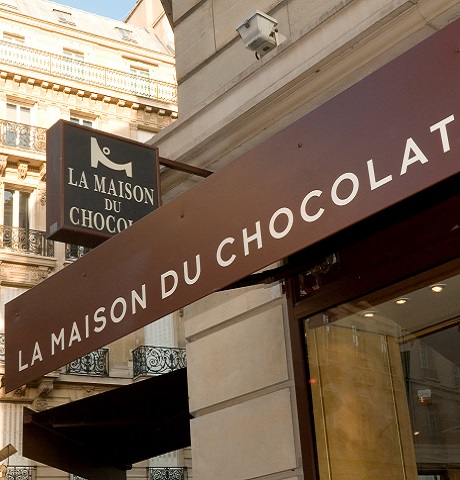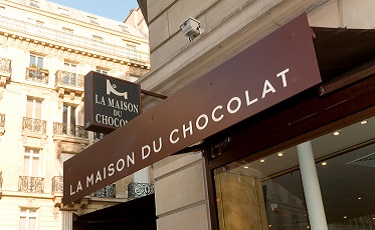 LA MAISON DU CHOCOLAT IN THE USA
With an impressive global network, La Maison du Chocolat has opened several boutiques in the United States. In fact, back in 1990, the brand chose to open its first boutique outside France in New York, opting for Madison Avenue in the heart of Manhattan. A few years later, three other boutiques were opened: one in the Rockefeller Center, a concession in the impressive Plaza Food Hall and another in the Time Warner Center.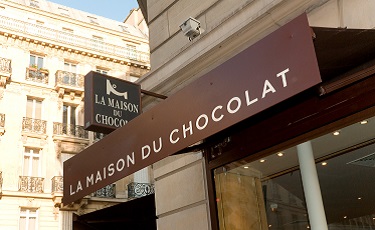 Traviata 4-6 people
Almond and Hazelnut Praline Cake with a Whipped Crème Brûlée Interior and Coated in Dark Chocolate.
OUR BOUTIQUES IN THE HEART OF THE CAPITAL
Our US boutiques have been tastefully decorated to reflect the image of the brand's French boutiques and offer customers all the specialties for which La Maison du Chocolat is known: cakes, macarons, hazelnuts and almonds delicately covered in dark and milk chocolate, desserts, ganache truffles, and more. All the products created by Nicolas Cloiseau and his team are available overseas.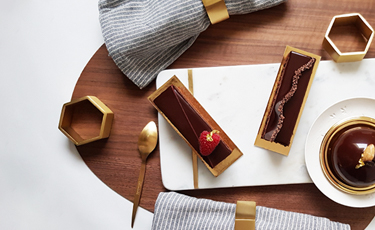 Praliné Mousse Cake 8 pers.
Hazelnuts, praliné and chocolate.
Délice 4-6 people
Chocolate mousse cake with layers of chocolate
DISCOVER OUR BOUTIQUES IN THE USA