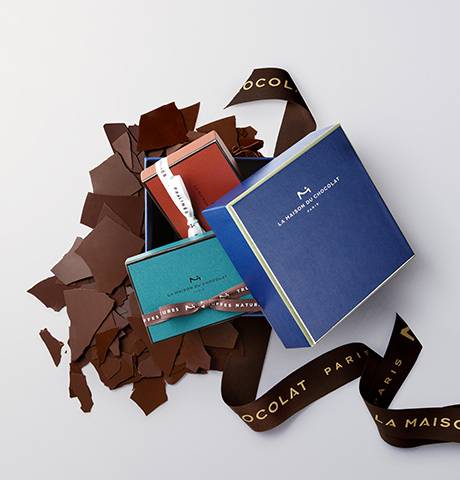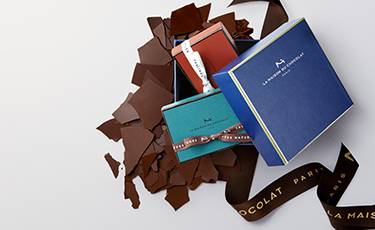 SWEET TREATS FOR MOTHER'S DAY
Say "I love you" with our delicately coated chocolates. Treat her to our subtly flavored creations, and give her the sweetest gift this Mother's Day with a range of products created for this special occasion.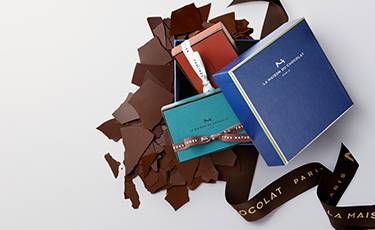 EXCLUSIVE CREATIONS FOR MOTHER'S DAY
Mother's Day is another opportunity for La Maison du Chocolat to produce unique creations and exceptional chocolates. Our chocolatier chef, Nicolas Cloiseau, holder of the prestigious title of Meilleur Ouvrier de France, creates all our products by hand in our workshops.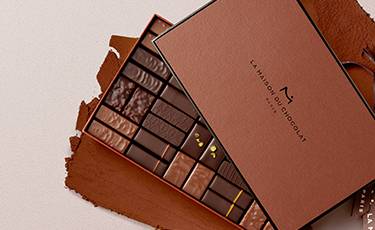 THE SPIRIT OF
LA MAISON DU CHOCOLAT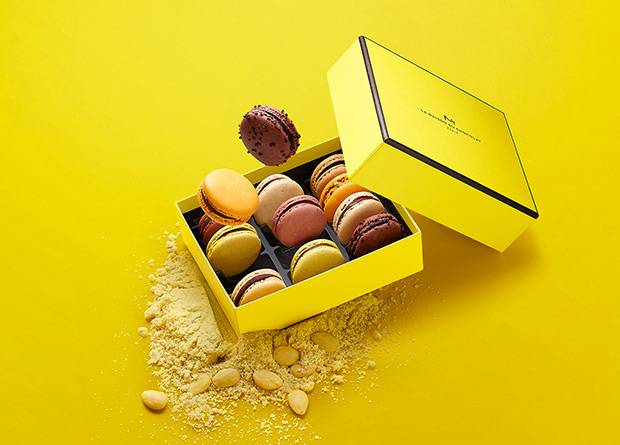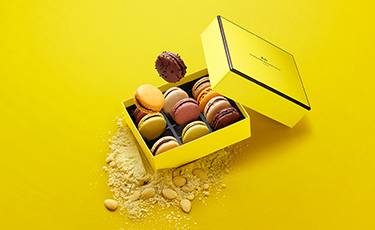 The spirit of La Maison du Chocolat is reflected in the meticulous attention to detail of 35 professional chocolatiers who are deeply attached to their craft. All the chocolates are made by hand in the Nanterre workshop near Paris. The quality of the work can be seen by the eye: the fineness of the coating, the shine and the regularity are signs that do not lie. The human gesture requires patience and the know-how of experienced chocolatiers.
Coffret Maison Dark and Milk Chocolate 40 pieces
An iconic chocolate collection, featuring ganaches, and pralinés in dark and milk chocolate. Whether it's for you or a gift for someone else, you'll love La Maison du Chocolat's intense chocolates.
Amandas Case 40 pieces
La Maison du Chocolat presents its delicious amandas: almonds covered with delicate dark or milk chocolate for the ultimate gourmet experience. Treat yourself or friends and family to this incredible confectionery.
Coffret Maison Dark and Milk Chocolate 144 pieces
La Maison du Chocolat's delicious dark and milk chocolate boxed collections are available in different sizes: choose from 24, 40, 60, 84, 112, or 144 ganaches, pralinés, and covered in dark chocolate.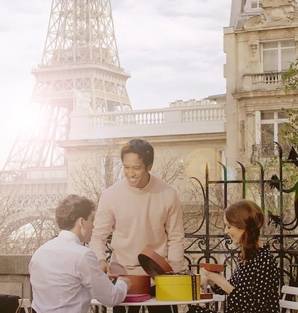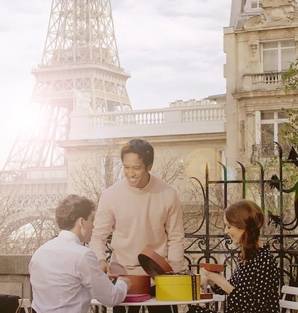 Keep up to date on the lastest gourmet news from La Maison du Chocolat, discover our creations en avant-première, joins us for events and benefit from exclusive offers for members.