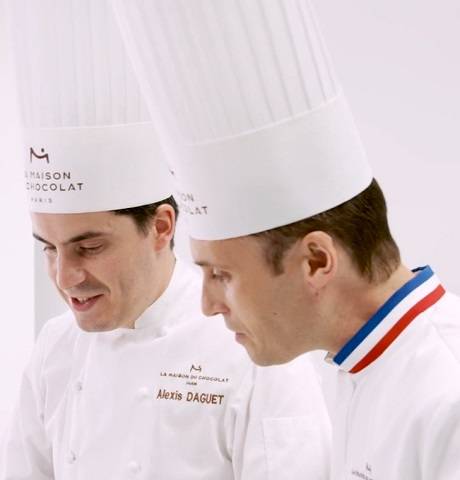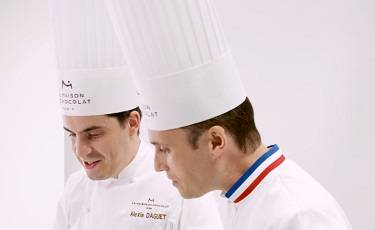 THE TITLE OF MEILLEUR OUVRIER DE FRANCE (MOF)
Created in the 1920s, the title of Meilleur Ouvrier de France (MOF) is primarily intended to enhance and promote know-how, excellence but also creativity in the craft sector. Each edition of the competition rewards the best artisans registered in each of the many professions concerned, including the profession of pastry-chocolate maker. The chocolate brand La Maison du chocolat is especially renowned for its dark chocolate selections. Dark chocolate ganache, truffles, chocolate bars: the gourmet chocolatier creates unforgettable delights prepared in the French tradition of culinary excellence.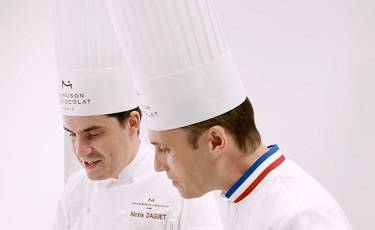 Coffret Maison Dark and Milk Chocolate 40 pieces
An iconic chocolate collection, featuring ganaches, and pralinés in dark and milk chocolate. Whether it's for you or a gift for someone else, you'll love La Maison du Chocolat's intense chocolates.
NICOLAS CLOISEAU : THE TITLE OF MEILLEUR OUVRIER DE FRANCE...
It was in 2007 that Nicolas Cloiseau obtained the title of Meilleur Ouvrier de France Chocolatier. At the time, he had already worked at La Maison du Chocolat for eleven years, and Robert Linxe had detected in him an innate artistic sense coupled with a significant perfectionism. Since 2000, Robert Linxe had entrusted him with the realization of all Haute Couture creations (chocolate sculptures for Easter and Christmas, chocolate dresses for the Salon du Chocolat in Paris) - a task that requires creativity and a sense of sharp aesthetics.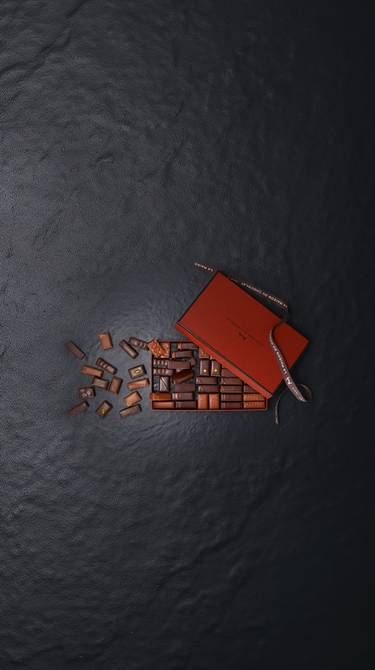 ... IN PLACE OF
CHEF OF LA MAISON DU CHOCOLAT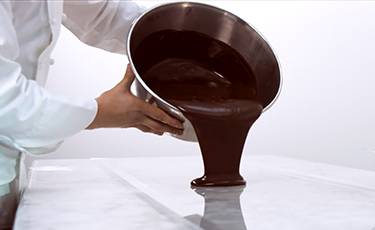 In April 2012, Nicolas Cloiseau was appointed Chef of La Maison du Chocolat, succeeding pastry-chocolate maker Gilles Marchal. As Chef Chocolatier, Nicolas Cloiseau can thus fully put his know-how, his passion for chocolate, and his inspiration at the service of the collections of chocolates and pastries and the exceptional pieces offered by La Maison du Chocolat.