MENDIANT DARK BAG 200 G US
Dark chocolate with almonds, hazelnuts, pistachios, raisins, and candied orange peels.
Pick-up in Store - New York
Home and office delivery in United States
A few words aboutour creations...
Reminiscent of Chocolate Bark these large pieces of dark chocolate with roasted almonds and hazelnuts, pistachios, raisins, lemon zest and candied orange peels are the perfect snack!
Fruity, crunchy and delicious!
Optimal freshness* :

10 to 54 days

*For optimal freshness please keep your chocolate in a sealed container in a cool dry area.

Price per kilo: $225.00/kg
Storage temperature: 60.8 °F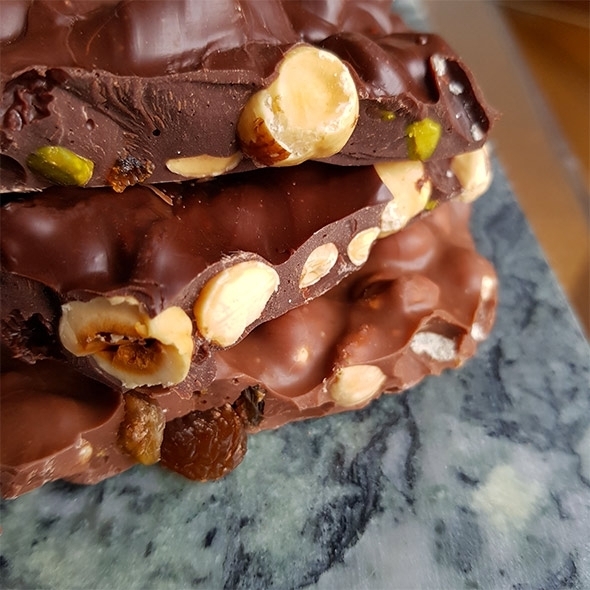 Tasting
Our chocolates are best appreciated at room temperature.
We advise that you cut your chocolate in two and let it melt in the mouth to allow time for the flavors to develop.
Nutritional values
Nutrition Facts : Amount per serving :