La Maison du Chocolat Faubourg Saint Honoré
Boutique Manager:Claire CARDINAL
225 rue Du Faubourg St Honoré,
75008
Paris,
Opening hours:
Monday

10:00 - 19:00

Tuesday

10:00 - 19:00

Wednesday

10:00 - 19:00

Thursday

10:00 - 19:00

Friday

10:00 - 19:00

Saturday

10:00 - 19:00

Sunday

Closed
Store presentation
La Maison du Chocolat's boutique on Rue Faubourg Saint-Honoré is the brand's longest-standing outlet and the heart of the brand. It was the first boutique to be opened by the high-end chocolatier and was also the first boutique in Paris to focus solely on chocolate. The brand's founder, Robert Linxe, opened the boutique in 1977, opposite the Salle Pleyel, replacing the Caves Cosette. Just a few minutes' walk from the Arc de Triomphe and Parc Monceau, this iconic boutique continues the work of its founder by creating delicate chocolates, decadent chocolatey treats and artisanal pastries which are consistently creative and of the utmost quality. Here in one of the oldest neighborhoods in Paris, you can order online, 24 hours a day and 7 days a week, before picking up your order on the same day or within 48 hours for orders including pastries, from Monday to Saturday.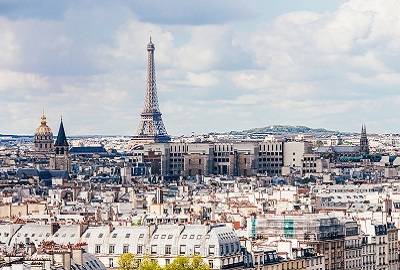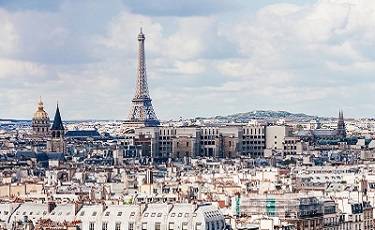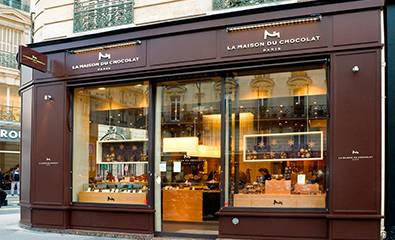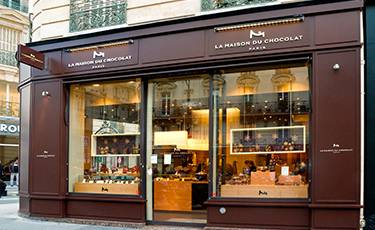 At 48, Robert Linxe created La Maison du Chocolat and opened the first boutique entirely dedicated to chocolate in Paris on October 26, 1977, at 225, rue du Faubourg Saint-Honoré, instead of the Caves Cosette, just opposite the Salle Pleyel.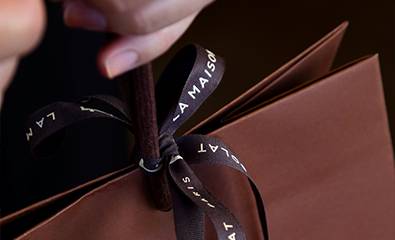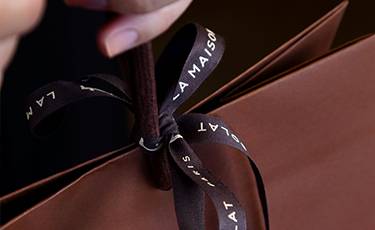 Order online 24/7 and pick up your order from Monday to Saturday the same day for chocolates, within 48 hours for pastries.
Some others boutiques around