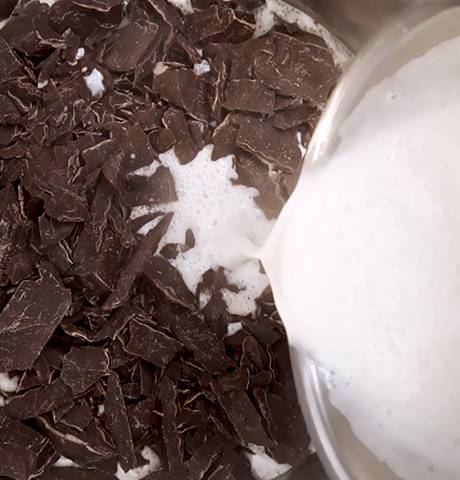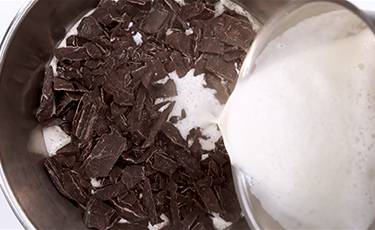 GET TO KNOW A WORLD OF LUXURY CHOCOLATES
Over 30 years ago, the chocolatier Robert Linxe opened his first La Maison du Chocolat shop. Since then, this French luxury chocolate brand has become an international success. The Master Chef Chocolatier Nicolas Cloiseau and his team are famous for their exquisite chocolate creations and also for their unique pastries. It's time to find out more about our luxury chocolate macarons!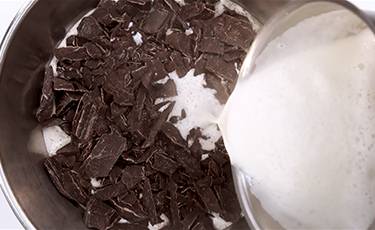 Coffret Maison Dark Chocolate 24 pieces
An iconic chocolate collection, featuring ganaches, and pralinés in dark chocolate. Whether it's for you or a gift for someone else, you'll love La Maison du Chocolat's subtle chocolates.
FRENCH CHOCOLATE MACARONS
The French chocolate macarons created by La Maison de Chocolat are made of fresh and natural ingredients. La Maison du Chocolat has reinterpreted the famous macaron recipe by adding its signature ganache inside. Come and take a look at the 12 macaron flavours our Master Chef Chocolatier Nicolas Cloiseau and his team have created for you: plain dark chocolate ganache, chocolate ganache infused with vanilla, chocolate ganache flavoured with raspberry, ganache flavoured pistachio, chocolate ganache with citrus and lemon... Take a look at our great variety of chocolate macaron boxes and find the perfect gift for a special occasion!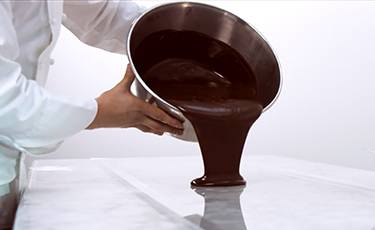 Plain Truffles Gift Box 245g
Our incredibly creamy mousse ganache filling is the sophisticated starting point of these delicious treats.
Fruit Naturally Gift Box 16 pieces
Gift box 16 Vegan fruit ganaches: Blackcurrant, Salvador, Andalousie, Chiberta, Maracuja.
Bars Gift Box 16 pieces
A real pleasure of sharing and gourmet nibbling, let yourself be seduced by this assortment of delicious dark, milk or white chocolate squares, hand-made in our workshop.
OTHER DELICIOUS PASTRIES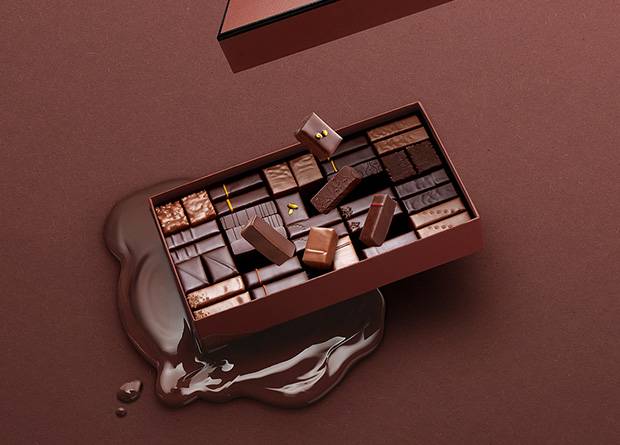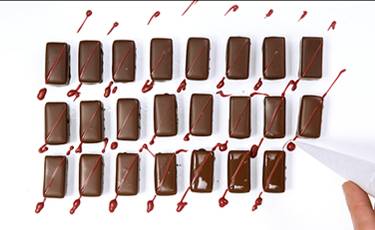 Chocolate macaron lovers will also be delighted by our other chocolate pastries. La Maison du Chocolat provides you with a wide range of creamy chocolate, coffee and caramel eclairs, fine chocolate-almond cakes and beautiful dark chocolate and chocolate-raspberry pastries. Visit one of our boutiques and find out what a world full of chocolate tastes like.