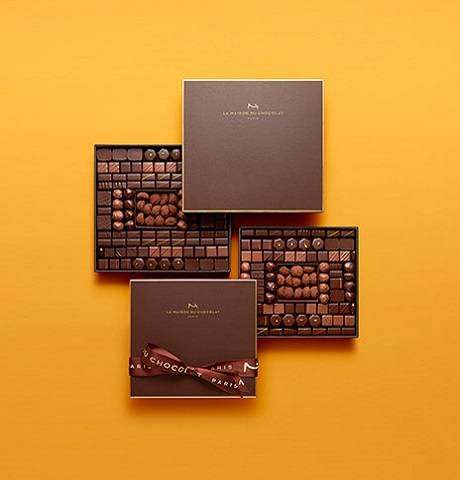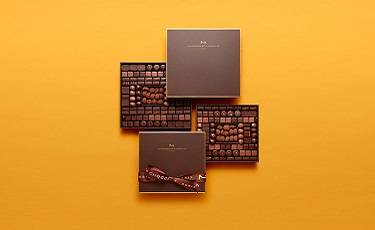 Our Chocolate Gift Boxes
If you are looking for an original corporate gift, the French Chocolatier La Maison du Chocolat will exceed all your expectations. The Master Chef Chocolatier Nicolas Cloiseau and his team create fine chocolate assortments that suit every taste and occasion. Dark or milk chocolate ganache, pralines, truffles and much more: we offer a wide selection of chocolate gift boxes for your business associates, clients and employees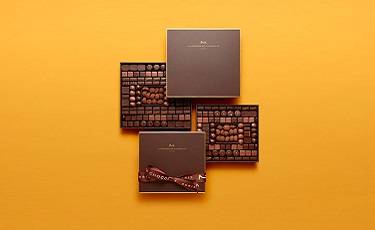 Plain Truffles Gift Box 400g
Our incredibly creamy mousse ganache filling is the sophisticated starting point of these delicious treats
Special chocolate gifts for clients, business associates and corporate events
La Maison du Chocolat is the ideal place to find delicious chocolate creations for a special occasion. Our corporate chocolate collections are not only known for their creativity but also for their artistic presentation. Discover our selection of corporate chocolates and choose the perfect gift for your clients, your business associates or your employees. A simple way to say "Thank you!" and to bring the taste of luxury to your company. La Maison du Chocolat also provides high quality chocolates and pastries for corporate events such as seminars, conferences, receptions, business meetings etc.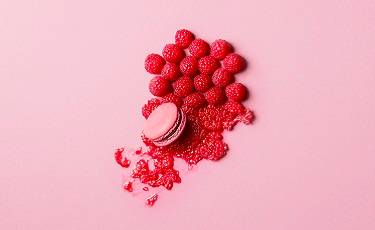 Plain Truffles Gift Box 400g
Our incredibly creamy mousse ganache filling is the sophisticated starting point of these delicious treats
Macaron Gift Box 24 pieces
Dark chocolate ganache, nestled in a crisp shell of French meringue, available in eleven intense flavors: chocolate, chocolate with raspberry, vanilla, coffee, caramel... Boxed collections of 24 macarons.
Coffret Maison Dark and Milk Chocolate 144 pieces
Personalize your
corporate chocolate gifts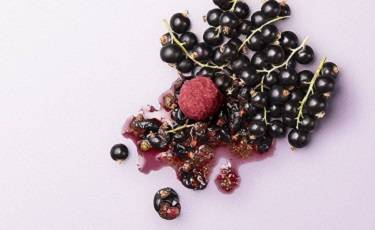 Offer personalised gifts to your business associates or clients. Several options for personalization are available : printing the name/logo of your company on the chocolates, including an original gift card, adding an elegant sleeve cover on the gift box decorated with the name/logo of your company. Contact our corporate team who will guide you with your gift selections.