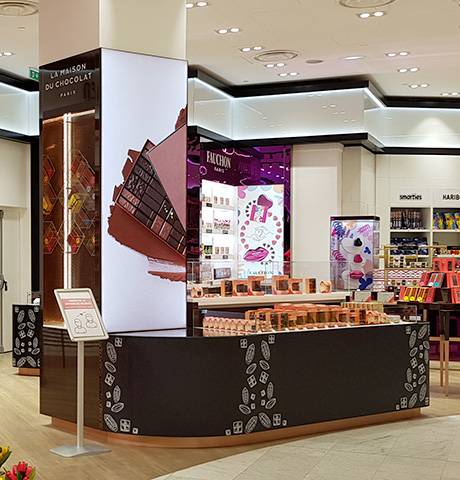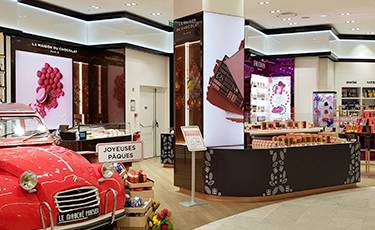 OPENING HOURS OF OUR BOUTIQUES
| | | | |
| --- | --- | --- | --- |
| | Monday | 6:30 am - 9:30 pm | |
| | Tuesday | 6:30 am - 9:30 pm | |
| | Wednesday | 6:30 am - 9:30 pm | |
| | Thursday | 6:30 am - 9:30 pm | |
| | Friday | 6:30 am - 9:30 pm | |
| | Saturday | 6:30 am - 9:30 pm | |
| | Sunday | 6:30 am - 9:30 pm | |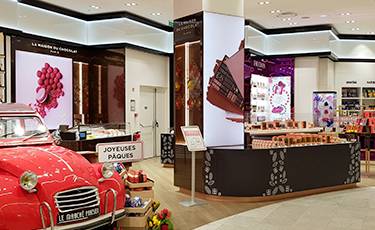 Rochers Gift Box 24 pieces
FLY AWAY TO LA MAISON DU CHOCOLAT
La Maison du Chocolat decided to set up shop in Roissy CDG Airport more than 10 years ago. Try our melt-in-the-mouth chocolates in variously sized collections and sample our delicious macarons and tailor-made mendiants. Spoil your friends and family or treat yourself to a unique experience before your flight: sample some of the impressively subtle creations of our chef and chocolatier who holds the prestigious title of Meilleur Ouvrier de France.
| | |
| --- | --- |
| Lundi | 10:00 - 18:00 |
| Mardi | 10:00 - 18:00 |
| Mercredi | 10:00 - 18:00 |
| Jeudi | 10:00 - 18:00 |
| Vendredi | 10:00 - 18:00 |
| Samedi | 10:00 - 18:00 |
| Dimanche | Fermé |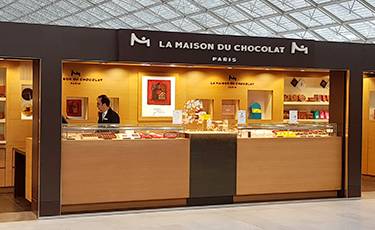 Plain Truffles Gift Box 245g
L'ESPRIT DE
LA MAISON DU CHOCOLAT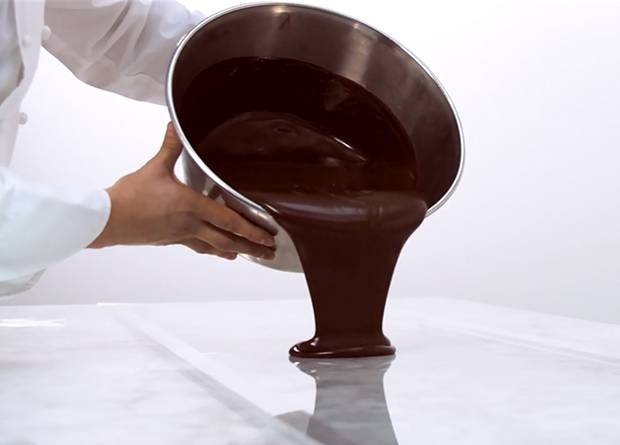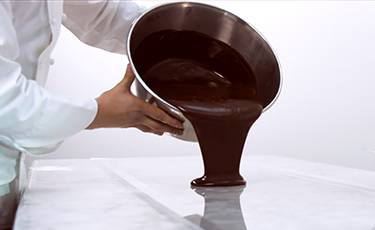 À offrir ou à s'offrir, en cadeau comme en souvenir, ces chocolats haut de gamme et pâtisseries créatives vous attendent avant d'embarquer. Dans l'atmosphère vibrante du plus grand aéroport parisien, retrouvez nos boutiques dans le nouveau terminal 3 d'Orly, dans la zone privée sous douane du hall F d'Orly 4 et au sein de la galerie commerciale du terminal 1. Du lundi jusqu'au dimanche, vous y découvrirez le meilleur de la gastronomie française à déguster sur place ou à emporter. Un secret d'initiés pour enrichir votre voyage d'un supplément de gourmandise.
DISCOVER OUR DIFFERENT BOUTIQUES AT ROISSY CHARLES DE GAULLE AIRPORT
The brand has several boutiques in the French capital's airports. La Maison du Chocolat is thrilled to welcome you every day in terminal 1, terminal 2A and 2C, terminal 2E at gates K and L, and in terminal 2F at gates 21 to 36 and 41 to 56 of Roissy Charles de Gaulle airport for exceptional tastings. La Maison du Chocolat's boutique in terminal 2F is one of the first to open in Roissy's terminal for flights towards the Schengen Area. With its vaulted glass ceiling, this unique terminal is modern, bright, and light.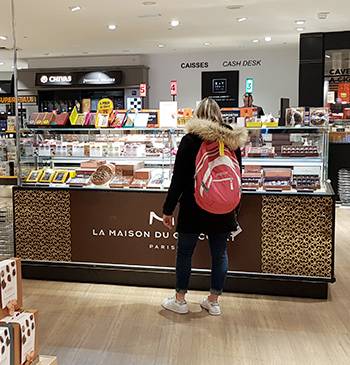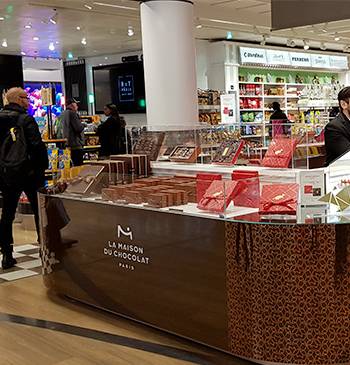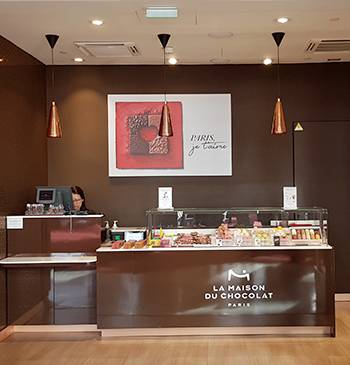 ROISSY CDG TERMINAL 2E GATE K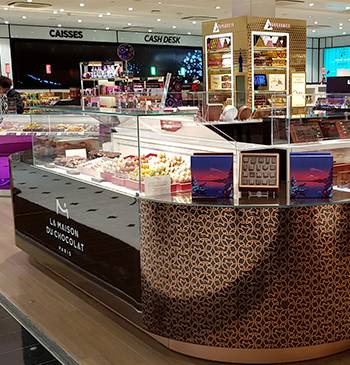 ROISSY CDG TERMINAL 2E GATE L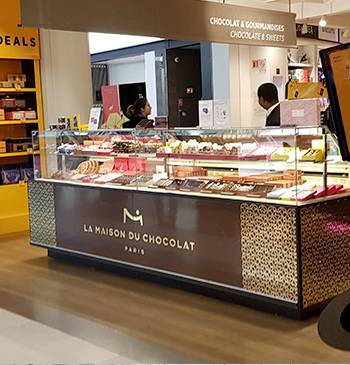 ROISSY CDG TERMINAL 2E GATE M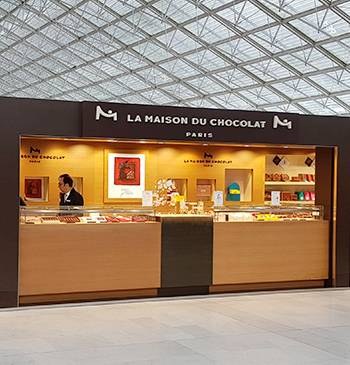 ROISSY CDG TERMINAL 2F GATE 21 TO 36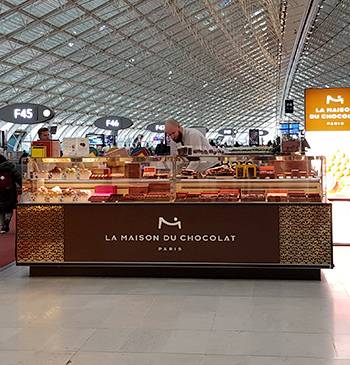 ROISSY CDG TERMINAL 2F GATE 41 TO 56
OUR OTHER BOUTIQUES IN PARIS