Orangettes Case 38 pieces
Fine strips of candied orange peels, delicately enrobed with a thin layer of dark chocolate
This product is currently out of stock
Click and Collect at boutiques
A few words aboutour creations...
Carefully balancing sweetness and bitterness, this iconic candied orange peel is the ultimate embodiment of La Maison du Chocolat's Master Chef's constant quest for the perfect combination. Candied for two weeks until they become soft and translucent, the bitter taste of long strands of orange peel is muted by the irresistible sweetness of this traditional confectionery, packed with fruity flavor. Incredibly soft on the inside, the orange strands burst as you bite into them, emerging from their dark chocolate shell, created with the utmost precision, to ensure a satisfying texture while showcasing the fruit's flavor.
Created by chocolatier Nicolas Cloiseau, these exquisite and traditional treats convey La Maison du Chocolat's passion for high-end chocolate: this twig-shaped confectionery is transformed into a truly artisanal product in our French workshops. Their subtle flavor combination has become iconic, making them ideal as a gourmet gift, a souvenir of a trip to France, or a treat to enjoy with tea or coffee.
Best consumption period* :

From 10 to 54 days after purchase

*Optimal duration of consumption as well as the date indicated on the back of the product are indicatives dates.

Price per kilo: $3.00/kg
Storage temperature: 0 °C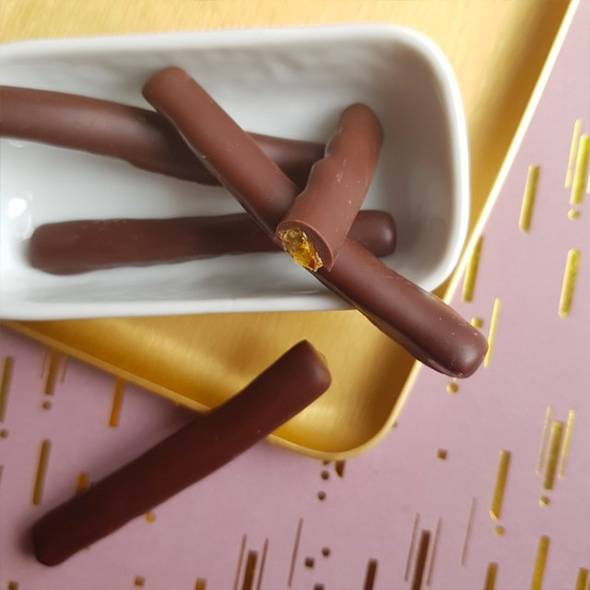 Tasting
Our chocolates are best appreciated at room temperature. We advise that you cut your chocolate in two and let it melt in the mouth to allow time for the flavors to develop. When you are tasting several chocolates, it is best to start with a plain chocolate, then move on to flavored varieties: first those with fruits, then spices, then alcohol.
Ingredients
orange, dark chocolate (cocoa paste, sugar, cocoa butter, emulsifier (sunflower lecithin), vanilla natural flavouring), sugar, glucose syrup. Dark chocolate contains : Cocoa solids 56% minimum.
Nutritional values
Nutrition Facts : Calories (kcal) 410, Total fat (g): 15,7, Saturated fat (g): 10,1, Trans fat (g): 4,8, Sodium (mg): 317, Total carbohydrate (g): 67, Sugars (g): 61,6, Protein (g): 3
Allergens
This product may contain
Milk

Egg

Soya

Gluten

Nuts

Peanut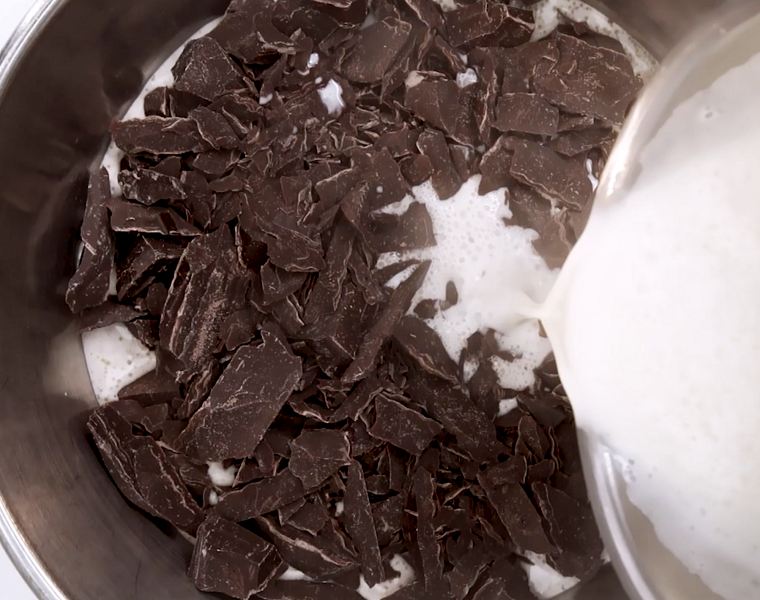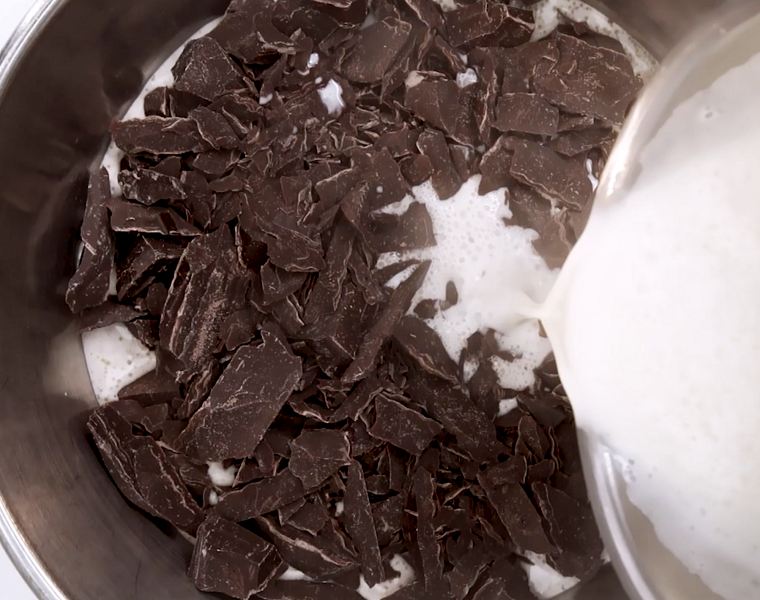 Craftsmanship and the slow candying process
Long, thin strips of orange peel are slowly candied for two weeks until they become beautifully soft and translucent, packed with the fruit's essential flavor. Once the peel has been candied, each strip is sorted by hand, rinsed with clear water to remove excess sugar and dried. This meticulous process is designed to remove as much sugar as possible whilst ensuring that this soft fruit can be covered in chocolate in its entirety. 24 hours later, each strip is delicately coated with a layer of dark chocolate and is transformed into candied orange peel.