Plain Truffles Gift Box 2 pieces
Our incredibly creamy mousse ganache filling is the sophisticated starting point of these delicious treats
Weight: 0.013kg
Dimensions : 6,6 cm x 4 cm x 2,3 cm
Click and Collect at boutiques
A few words aboutour creations...

With their delicious ganache filling, dark chocolate truffles have long been a firm favorite with discerning foodies of all ages. Indeed, they've become a vital part of our family meals. With La Maison du Chocolat's elegant boxed collections, fans of truffles can enjoy them at any time. Nicolas Cloiseau, our Master Chef, carefully chooses the world's finest and rarest cocoa beans to create an exceptional ganache filling with a twist. Creamy and subtly sweet, this delicate plain ganache is whipped to a mousse-like texture before it's covered with crisp dark chocolate. Our chocolatiers then roll the truffles by hand in cocoa powder: the ultimate finishing touch. Our uniquely French expertise is showcased in the creation of these sweet treats with a truly incomparable taste. Our sophisticated boxes will delight your guests; they'll be utterly captivated by the delicious taste, crunchy texture, and beautifully light center of our chocolate truffles.
Best consumption period* :

From 10 to 26 days after purchase

*Optimal duration of consumption as well as the date indicated on the back of the product are indicatives dates.

Price per kilo: $5.00/kg
Storage temperature: 16 °C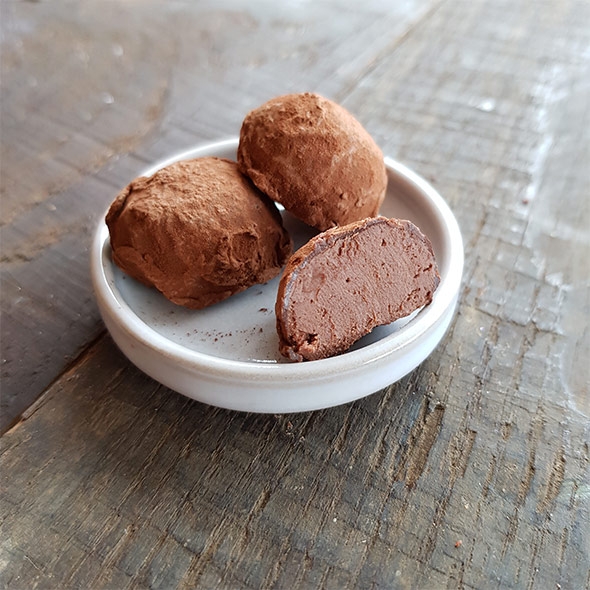 Tasting
Our chocolates are best appreciated at room temperature. We advise that you cut your chocolate in two and let it melt in the mouth to allow time for the flavors to develop. When you are tasting several chocolates, it is best to start with a plain chocolate, then move on to flavored varieties: first those with fruits, then spices, then alcohol.
Ingredients
Dark chocolate (cocoa paste, sugar, cocoa butter, emulsifier (soy lecithin), vanilla natural lflavouring), cream (milk), cocoa powder, butter (milk), cocoa paste, invert sugar, cocoa butter. Dark chocolate contains : Cocoa solids : 29% minimum. Milk chocolate contains : Cocoa solids 19% minimum.
Nutritional values
Nutrition Facts : Serving size : 5 pieces (40g), Servings per package : 0.3, Calories (kcal): 235 ( 11.8 % DV ), Calories from fat (kcal): 142.6 ( 7.1 % DV ), Total fat (g): 15.8 ( 24.4 % DV ), Saturated fat (g): 10.5 ( 52.4 % DV ), Trans fat (g): 0.5, Cholesterol (mg): 14.4 ( 4.8 % DV ), Sodium (mg): 4.2 ( 0.2 % DV ), Total carbohydrate (g): 15.8 ( 5.3 % DV ), Dietary fiber (g): 2.4 ( 9.8 % DV ), Sugars (g): 11.5 ( 12.8 % DV ), Protein (g): 2.4 ( 2.6 % DV ), Vitamin A (µg): 52.0 ( 1 % DV ), Vitamin C (µg): 0.8 ( 1.3 % DV ), Calcium (mg): 20.6 ( 34.3 % DV ), Iron (mg): 1.9 ( 0.2 % DV )
Allergens
This product contains
This product may contain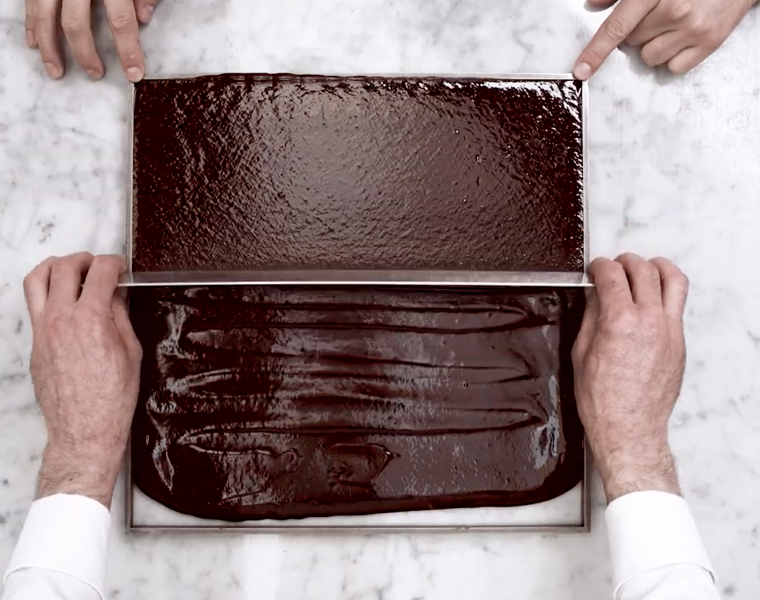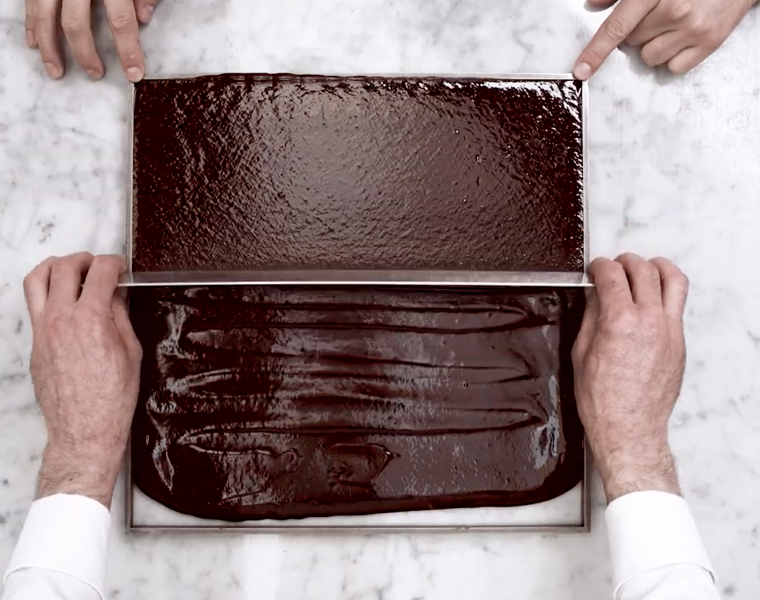 Craftsmanship and sweet chocolate
Unlike their traditional counterparts, our French-style Chocolate Truffles are made with a mousse center, a thin layer of chocolate and a cocoa covering. Chocolate, cream and butter are combined to create a ganache: 3 days are then spent on the artisanal production of our handmade truffles. The smooth, silky mixture is spread out on a marble surface. 24 hours later, this melt-in-the-mouth mixture has crystallized, taking on a mousse-like texture. Slowly worked with a mixer to incorporate air, the ganache develops a light, airy texture. After the mixture crystallizes again, 24 hours later, the truffles are coated in a veil of chocolate, which creates a delicately crunchy and delicious dark shell, and plunged into cocoa powder.